Ruby Cabernet
A family favorite; this Ruby Cabernet goes well with any occasion. It is smooth with a hint of oak, berry and tobacco. It is grown from a Ruby Cabernet grape in 2017 from the Midland area.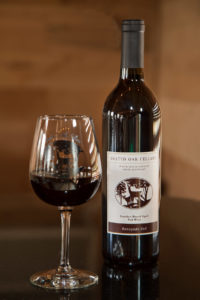 Renegade Red
A fine red blend that has been aged in whiskey barrels. It has a spicy finish. You will smell and taste hints of plum and pepper.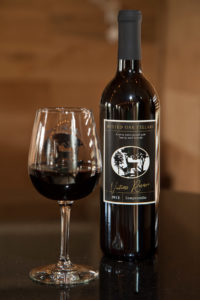 Vintner's Choice
2013 Tempranillo grape oaked in Midland, Texas for 6 years. It's a full bodied wine with flavors of blackberry, cherry and tobacco. It has an alcohol content of 15.6%.
Cattle Guard Red
This wine is from Whistling Duck Winery in Weimar, Texas. (One family – Two Texas wineries). This is a sweet red blend with medium fruity flavors with hints of plum and cherry.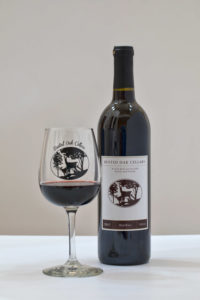 Ramblin' Red
A dry red wine blend.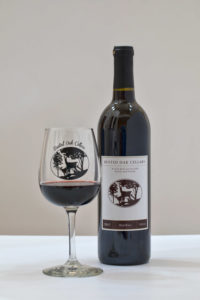 Malbec
Dry Malbec with a late finish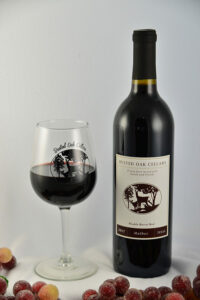 Reveille Red
A sweet Malbec wine.
Texas Two Step
Our Tempranillo red wine that has been aged in bourbon.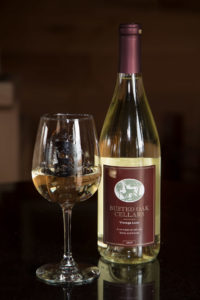 Vintage Lace
2019 semi-sweet Blanc du Bois. These grapes were hand picked here at Busted Oak. It exudes aromas of tangerines and peaches.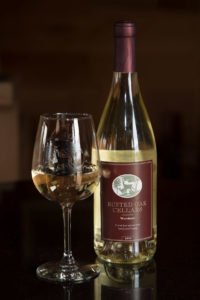 Wanderer
This semi-sweet Blanc du Bois is infused with cranberry. These grapes were hand-picked here at Busted Oak. Wanderer is an unique experience. It is a beautiful combination of cranberry and kiwi.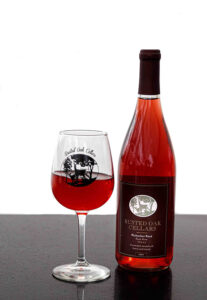 Richochet Rosé
Initially, the dolcetto grape was found only in Italy. Now grown in the States, this dry rosé was grown in the Texas High Plains. It has a crisp clean taste. You will taste hints of strawberries and cherries. (A rosé is made from red dolcetto grapes aged without the skins.)
Round Toppin' Rosé
Malbec Rosé
Blushing Bride
This red and white blend (blush) has flavors of citrus, strawberries and peaches.
Blanc du Bois
2019 dry Blanc du Bois. These grapes were hand-picked here at Busted Oak. This is a crisp wine with hints of citrus. It has a smooth finish.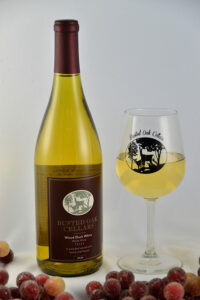 Wood Duck White
Dry white wine blend that family and friends can serve for get-together occasions.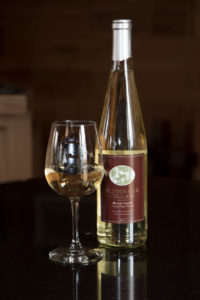 Muscat Canelli
A sweet wine grown from the Muscat Canelli grapes from the Texas High Plains. This wine has a fruity finish and a wonderful aroma. It's perfect for any occasion.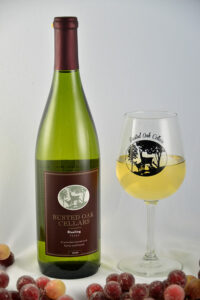 Reisling
White wine that is dry and crisp in flavor. Best served with family and friends.
Snacks
Best served with wine!
Charcuterie Board  |  $27
three cheeses, three meats, nuts, bread, crackers, fruit and spread.
Cheese Board  |  $15
Two Cheeses, Crackers, Bread, Spread, Nuts and Fruit.
Nachos  |  $15
Meat, queso, lettuce, tomatoes, jalepenos, guacamole, and salsa.
Meatball Platter  |  $15
Tray of barbecued meatballs covered in sauce.
Pulled Pork Sliders  |  $14
Four Sliders served with barbeque sauce and pickles.
Hummus With Naan Bread  |  $12
Naan bread sliced and served with hummus.
Trifecta Dip and Chips  |  $12
Guacamole, tomatillo salsa, and queso with a bowl of chips. 
Soft Pretzel  |  $5
Soft Pretzel Bites  |  $7
Soda |  $1
Topo Chico  |  $3
Red/White Sangria Glass |  $9
Red/White Sangria Pitcher  |  $28